About Me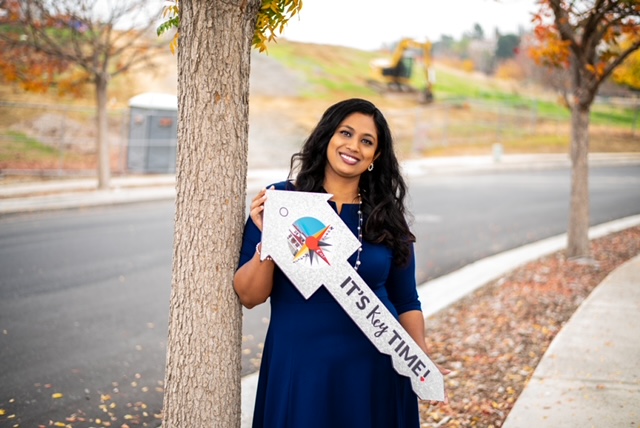 PRIYA VISWA, BROKER, ABR, PSA, CalBRE# 01918424NErealty@priyaviswa.com | 408.707.8170Bachelors of Engineering, Civil | Anna UniversityMasters of Science, Structural | University of California, DavisEngineer In Training
Priya Viswa is a highly skilled and experienced Real Estate Broker with a background in structural engineering, construction, and management. She graduated from the University of California, Davis with a Master of Science in Structural Engineering, and has also completed an Engineer in Training certification.
Priya's knowledge of the housing industry, combined with her interest in real estate, led her to pursue her dreams of becoming a Realtor. Her business is primarily based on referrals, which is a testament to the high level of satisfaction her clients have with her services. She is committed to serving the needs of all her clients, current and past, with utmost integrity, enthusiasm, and professionalism.
Priya is passionate about using technology to work smarter and more efficiently. She is skilled in using a variety of tools to streamline the real estate process, including virtual tours, digital document signing, and online marketing. She is also an active mortgage originator, and can advise clients on their loan options and help guide them through the loan process.
In addition to her work as a Real Estate Broker, Priya is actively involved in volunteering work. She is a proud member of the Santa Clara County Association of REALTORS, the California Association of REALTORS, and the National Association of REALTORS. She has also completed the C2EX (Commitment to Excellence) Program by the National Association of REALTORS, which is a professional development program designed to enhance professional competency and performance in real estate.
Outside of work, Priya is married with two children and lives in San Jose of Santa Clara County. She enjoys spending time with her family, cooking, reading, listening to music, watching movies, and engaging in various crafting activities such as soap making and baking sourdough breads.

Proud Member of:

The Santa Clara County Association of REALTORS

The California Association of REALTORS

The National Association of REALTORS